It costs money and takes a lot of time to manage your own technology. Expensive hardware and software are necessary to get your business up and running, and you have to make sure that you have employees who can set up the technology properly. What's more, once you get all your technology solutions in place, those employees will have to be in charge of managing and maintaining your business technology on a regular basis.
With a global pandemic changing the way that most businesses operate, global digital transformation accelerated rapidly over the last two years. A recent study indicates that digital acceleration advanced seven years in that two-year period of time, and small- to medium-sized businesses increased their digital technology usage by as much as 70%. One way to take advantage of technology is to take advantage of managed IT services, like those provided by Resilient.
Here are some key benefits of outsourcing your technology to an IT managed services provider.
Lower Overall Technology Costs
Saving money is a consistent goal of small- to medium-sized businesses. However, creating a budget and sticking to it can be difficult. Creating a relationship with a managed IT service provider can save you money over time. How? A managed IT provider provides your business with an established infrastructure and data center, allowing you to save on the cost of hardware.
A managed service provider means you don't have to worry about where to house your equipment, spend money on electricity to run it, or hire and train the employees needed to manage it. The managed IT provider also covers licensing costs, saving you money on multiple users.
When you work with a managed IT service company in Denver, you typically pay one monthly fee for all of your technology solutions. As a result, your business will find it easier to maintain a predictable budget.
Efficient Delivery of Services in MSP's Area of Expertise
Employing a managed service provider is an easy way to help your business plan for the future of technology. Your business gets to stay up-to-date on all the latest technology trends and new developments, while the MSP does all the legwork for you. This means you don't have to worry about paying for new employees because the MSP makes it their business to stay on top of the latest trends. In other words, you get to take advantage of an MSP's large team and all of their expertise.
Any gaps in your team's experience and knowledge are filled in by the specialized services provided by the MSP. An MSP puts a team of experts with precise skills on your side. In 2021, 74% of respondents from a global survey indicated that a primary reason for pursuing a managed IT provider is that their business requires more flexibility while still maintaining optimal IT operations.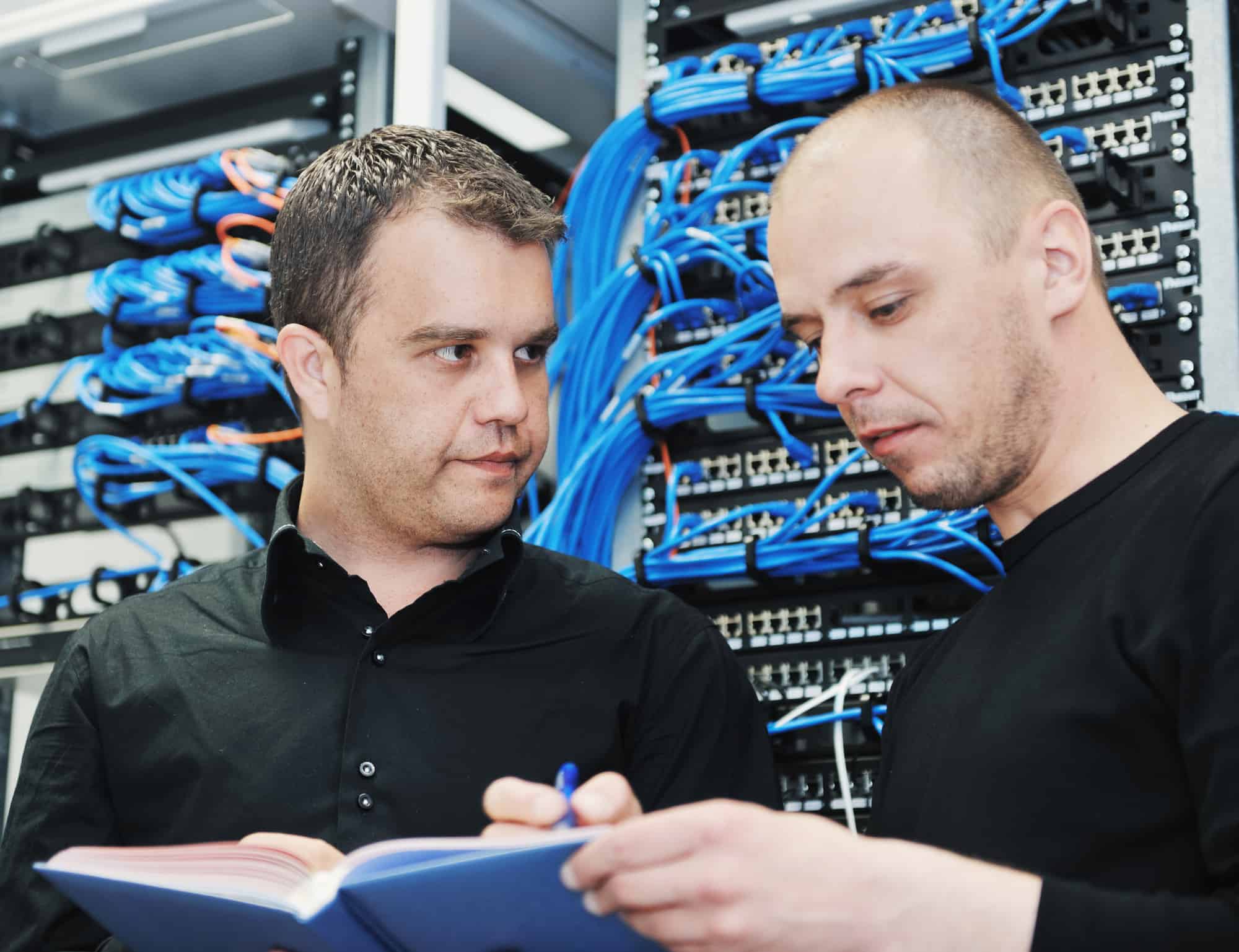 Increased Security
Using the internet for your business means you run the risk of malware infecting your computer systems if you don't have adequate security. If you try to manage all your security in-house, you have to have dedicated procedures in place to monitor your firewall, update your anti-malware software, and secure online payment systems.
The damage caused by a cyberattack can be costly in lost time, revenue and reputation. A breach of private information, a disruption in your website, or failure to meet compliance standards can mean excess costs for your business and a loss of substantial revenue.
IT service professionals are familiar with compliance standards. This minimizes the risks associated with securing sensitive customer data and gives you, as a business owner, added peace of mind.
Extensive and Always-On Technical Support
On-call technology experts are expensive. If you own a small company, you may not be able to afford a full-time technology solution. Smaller companies often can't afford the expertise required to fully support and maintain their technology solutions in-house. With an MSP, you get access to support needs either remotely or on-site on a 24/7 basis.
Consistent Data Backup
Power outages and technology interruptions are a nightmare for any size business. Luckily, MSPs have a variety of ways to secure backup, protect data and maintain records that ensure your business operates seamlessly. Outsourcing data backup provides regularity and an added layer of security.
Increased Productivity for You and Your Staff
When you contract with a managed service provider, they don't just focus on the things that need fixing. They also include preventive maintenance of all your technology infrastructure, minimizing downtime by preventing technology failures before they occur. When you have an MSP backing your business, the necessary patches are put in place as soon as possible, and you don't have to worry about scheduling backups at off times.
Preventative IT support and maintenance not only provide you with extra time to spend on other aspects of your business, but they also give you access to new software and hardware developments, giving you a leg up on the competition
Take Action With Proactive Managed IT Services From Resilient
These are just a few of the benefits of employing a managed IT services firm. Hopefully, it is obvious just how much this service can contribute to the success of your business. Saving money, staying ahead of the curve when it comes to new technology, and keeping your systems protected– are important.