This is the "Technology Age" but the odds are that your Phone System at your office here in Denver is still the life blood of your business.
You can do without a lot of things in your business, but your phone system is probably not one of them. How would your customers get a hold of your, or you get a hold of your venders? Email is great, but phone systems are still the primary way that we get in touch with people and businesses.
The two big reasons that companies are changing to VoIP phone systems in Denver is 1) we can save you a LOT of money, and 2) it is much more convenient (many more options available).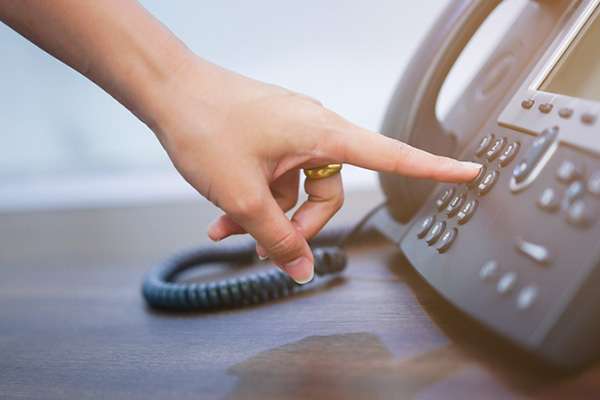 How can we save you money? Well, it's easy. The costs of running your phone system off of a VoIP Phone system in Denver is much cheaper than conventional phone systems. Then we pass those savings on to you.
Our VoIP phone systems in Denver have a lot of options and the latest of all service offerings.
Call Recording
Great Speaker Phones
Programmable Buttons on your phones
Large color displays
Softphones
Call Forwarding
And the list goes on….
Caller ID
Parking/Transferring
Conference Calling
Dial in conference bridge
Music on Hold (Custom recorded or generic)
Call Reporting
This is why we put so much attention into managing and implementing the best phone system in Denver.
Because we are in the technology age we have the best of breed between conventional phone systems and new technology. This is called Voice of Internet Protocol phone systems in Denver. Often you will see this abbreviated as VoIP phone systems. VoIP phone systems combine all of the convenience and ability of conventional phone systems, but they are powered by the internet.
That's right, the internet can be used for just about anything, and VoIP Phone systems in Denver are no exception.
The way that the VoIP phone systems work is that your desk phones plug directly into your office network and then on to the internet. This way your office VoIP phone system talks to the internet to place and receive your calls.
The first thing that most people think about when we talk about internet connected phones is, "Is it secure?"
That's a great question, you don't exactly want your competitors listening to your phone calls right? Of course not! Because of this we use the latest forms of encryption to hide what you're saying and to whom you're saying it. This way those bad guys out there have no idea who you are talking to or what you're saying.
The next question that people have when they hear about VoIP phone systems is, "Is it dependable?" That's another great question, we have all seen that internet connections go down from time to time. This is inconvenient, but when your VoIP phone system AND your internet go down at once you might as well just put a "Business Closed" sign out from of your office.
However, we have VERY POWERFUL options to prevent internet connections outages from causing your VoIP phone system in Denver from causing you disruptions. We can reroute your phones to cell phones immediately. Also, if the outage is a long sustained disruption then we can even pick your phones up and go to a different office or you could even take the VoIP phone system home to work from your home internet connection.
We have lots of options to help you stay in business. Because keeping your phones up and running and your office going has never been more important.
Perhaps the best quality of VoIP Phone systems in Denver is the disaster recovery and business continuity services that it has built in. If you were to lose power at your office then in most cases your business phone system in Denver would go down… not with our VoIP phone system in Denver.
Your office phones can automatically and immediately be forwarded to cell phones so that you do not miss a single precious call. If that outage is long then we can take your phones to your home and work from there.
This has been especially helpful during the Covid-19 pandemic. Our VoIP Phone system customers in Denver are easily and efficiently working from home without any hardships. In fact, a lot of our customers are liking how easy it is to work from home that they might even stay there for the foreseeable future.
So how do you get started? It's pretty easy, just give us a call, or fill out the form on your website. We will set up a painless meeting to talk about your needs and concerns and talk about how we can help you.
We are so confident that our VoIP phone system in Denver would increase your up time and decrease your outages. It will save you money and make your life better all around.
What we need to get started? We need a copy of your phone bills to get started. That it! We will take care of everything else for you.
You will get new phones, new service, lower bills, higher efficiency and happier clients and employees.
So to get the best VoIP phone system in Denver call Resilient Managed Computer Services (RMCS) of Denver.
We are your one stop shop for all of the technology needs in your office.