What Makes Us Different – We Answer The Phone – 720-364-0540
Friendly Support

Responsive – Live Answer Support Calls

Your New IT Department

Save 50% or More On Your IT Budget

Get Increased Access To Support

In Business Since 1983 – You Could Call That Stability

Taking Care Of All Of Your Computer/Network/Server/Email/Technology Needs

24/7/365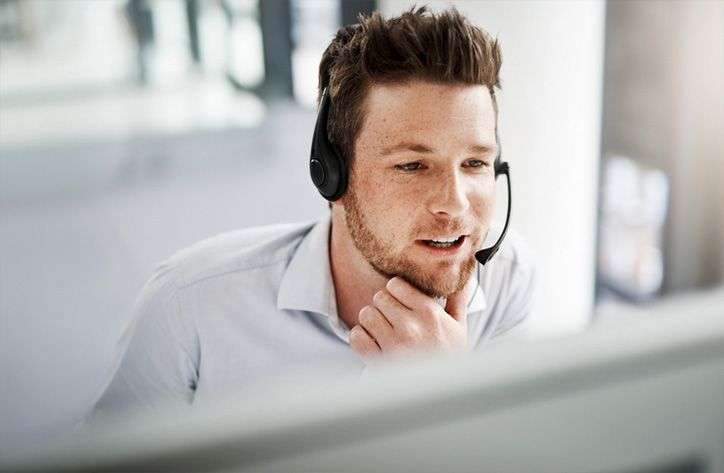 Resilient Managed Computer Services (RMCS) is your one stop for all of your business Support needs in this area. So you have heard that before right? Well this time it is true, but we willing to prove it to you. Not all companies were created equally. From the ground up, Resilient Managed Computer Services was designed to ensure that you have the best business Support in the Denver area, bar none.
We offer emergency business support. Because we all have found ourselves in a bad situation and needed some help right away. Also, we have all found ourselves in one of the situations and the business support company that we were using just was not being responsive. You would call and plead with them to help you right now and they would say things like, "uhh the ticket is… our SLA… someone will call…." All the while your company is not working and losing money.
This doesn't happen at Resilient Managed Computer Services. If you have an emergency business support issue then we make sure that you get back up and working just as fast as humanly possible.
At RMCS our main focus is not just about emergency business support. We focus on preventative maintenance and support. An ounce of prevention is work buckets of gold when you're talking about business support in this area. We go out of our way to make sure that you are up and running and you never have those emergency IT issues. We constantly monitor and remotely support your equipment to ensure that you are running and functioning at all times. We do not wait for a system outage to start working on the problem.
Our business support services of Denver are laser focused into helping businesses in this area stay up and running, work efficiently, and be as profitable as possible. This starts with making sure that the employees computers are always up and running. We do not wait around for problems before we look at your computers. We ensure that your computers are running at their optimum performance all of the time. This keeps your employees working and you making money.
Our business support from RMCS for the Denver area also includes helping your employees when they have an issue. This is a simple thing, but a lot of business support companies in the area fall flat when it comes to helping your employees when they have an issue. A good help desk that answers the employees calls is paramount to offering high quality business support in this area. Our technicians are kind, courteous, native english speaking, knowledgeable, professional, and very good looking. We will get on the phone with you and fix your issues. About 85% of our help desk calls, the issue that the employee called about was resolved while they were on the phone and they were able to get back to work immediately.
At RMCS we are not geek. We also are not nerds. Geeks and nerds are people that you don't want anywhere close to your or your business. Your want professionals in your office and working on your equipment. Professionals have education and experience. Nerds and geeks just played around in their parents basements and thought they were good enough to make a little money. At RMCS we only employ business support professionals. These pros have the knowledge that was gained education and real training; along with real world and real life business support experience they are able to bring both knowledge and wisdom together to make your business operate properly and efficiently.
The next big piece of your IT environment that RMCS focuses on is your servers and network. It is very important that your computers in your office are up and running and running well; however, if the network or the server go down then those computers are just bricks. This is why it is important to keep a holistic view when you are talking about business support in this area.
Your Server is the repository of all of your corporate knowledge, information, and processes (probably). We HAVE to keep a watchful eye on your business server otherwise your livelihood can go away extremely fast.
We can remotely monitor and maintain your server at all times. There are a lot of things that your server is running into on an hourly basis that in most situations you would not know anything about. Well RMCS knows all about it. We monitor those server logs and know about all of those things that your server is complaining about in the background. It is very important that someone read those logs and knows what they mean. Otherwise, if they are ignored they could easily turn into a system outage.
RMCS also utilizes proactive planning to ensure that you are always up and running. We consider a good business support company in this area to help you set up and maintain a Disaster Recovery Plan (DRP), and a Business Continuity Plan (BCP). These go way above and beyond just having back ups.
If and when a catastrophic event happens to your business technology the Business Recovery Plan and Business Continuity Plan spring into action. Having a solid plan on what to do when something bad happens is a must. Otherwise you will waste the better part of a day trying to get a game plan together after the fact. This is crunch time and your business is losing money. You do not have time to come up with a game plan at crunch time. An example would be if you were a football coach and you put off making plays until your offense was in the huddle. What a terrible time to put together plays. You need to know what your playbook looks like before you step on the field. That is what your business recovery plan and your business continuity plan are. They are your plays for when something bad happens.
If you find yourself in need of a professional business IT support company and you are tired of the run around that you're getting from other MSPs or business IT support companies in the Denver area then give Resilient Managed Computer Services a call.
We are a refreshing change for business support in this area.